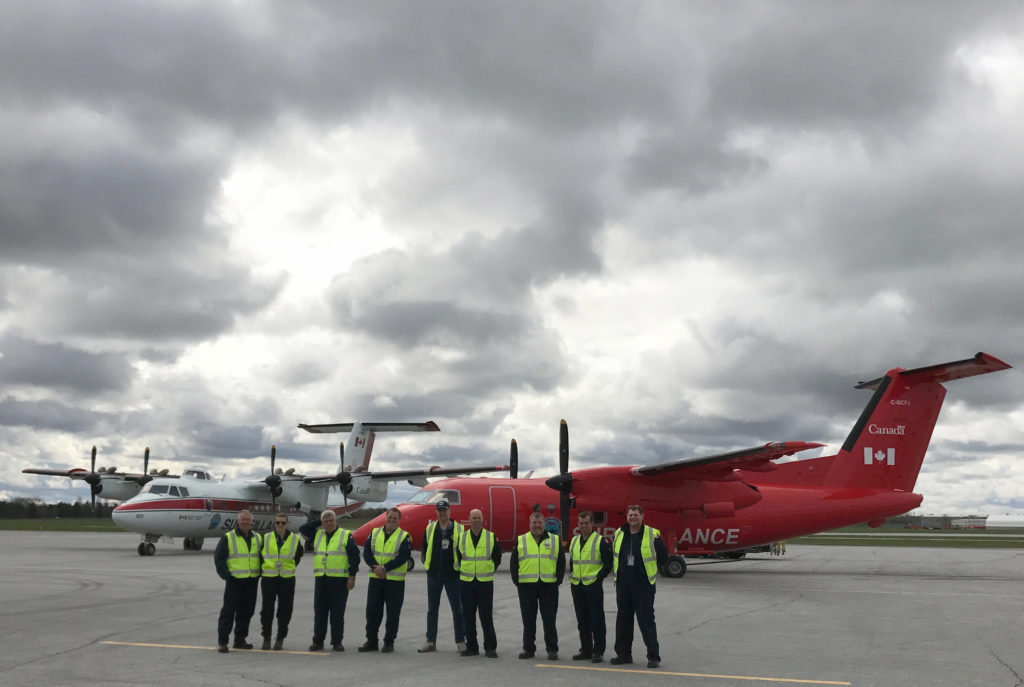 Transport Canada system #1 upgrade completed
ST Airborne Systems has finalized this year's upgrade for the MSS 6000 system flying on board Transport Canada's Dash 7 aircraft.
The MSS 6000 upgrade was subject to a Factory Acceptance Test at ST Airborne Systems' facility in Sweden at the end of March, witnessed by the customer's representative. Thereafter, the system was reinstalled and flight tested at Transport Canada's facility in Ottawa, Canada in April. In connection with the flight test, a refresher maintenance training was also given to the Transport Canada's personnel at the Ottawa base.
With the freshly updated system on board, the Dash 7 is now ready to move for its annual deployment in the Canadian Arctic for the next 5 months.
In the meantime, the second system has been upgraded in Sweden and will be verified in flight with participation of personnel from Transport Canada and ST Airborne Systems in early June.
Finally, the third system is planned to receive this upgrade in mid-August.