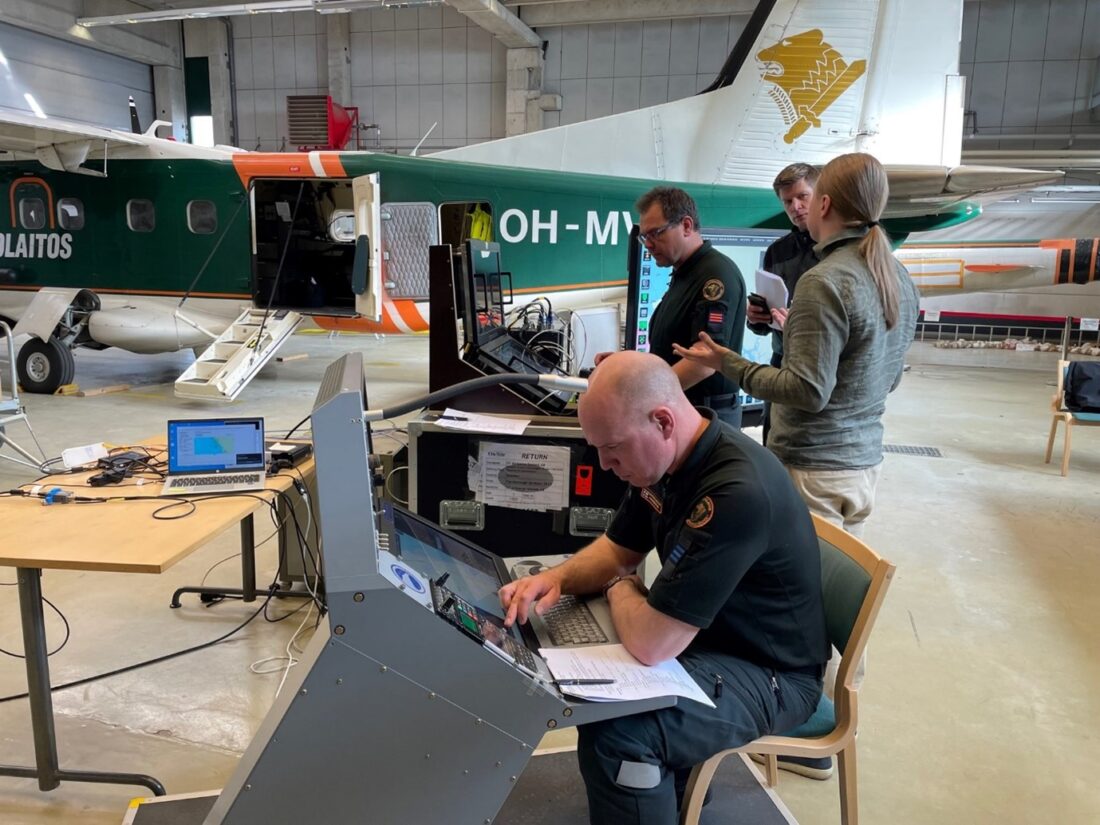 The Finnish Border Guard MVX Program
The Finnish Border Guard MVX program has now proceeded to the intermediate evaluation phase and selected suppliers have been invited to the base in Turku to demonstrate their mission systems offered.
In response to the invitation a team of our sales and development engineers brought a full-size model of a 2-operator mission system for evaluation by the MVX team last week.
Further evaluation of sensors and aircraft will follow in the coming weeks according to a quite impressive schedule put together by the MVX team.
The evaluation phase will end with a first round of negotiations for the MVX team to decide which ones of the selected suppliers will be invited to the next round.
Please rest assured we will do our best!
For more information about the MVX program please see our latest Newsletter and/or consult the web page of the Finnish Border Guard.