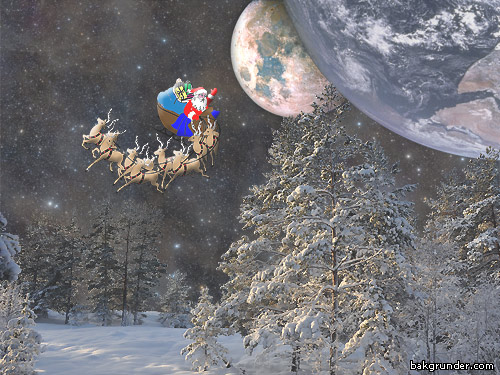 Season's Greetings
Your friends at ST Airborne Systems send you
Season's Greetings and Best Wishes for the New Year!

News as of December 2015:
Late 2015 has offered some exciting changes and new opportunities for us. We are convinced this will enable us to serve you even better in 2016 , providing our expertise in Maritime Surveillance Systems to assist you in building more effective maritime surveillance operations.
As of December 1, Olov Fäst has taken over as President of ST Airborne Systems from Mr. Mikael Tjernlund. We plan to continue our close cooperation with Mr. Tjernlund' s team of experts so that we also in the future will be able to offer complete solutions for well-coordinated surveillance operations, including surveillance equipped aircraft, air to ground communication solutions as well as effective solutions for the ground command and control infrastructure. At the same time we will  strengthen our cooperation with Bromma Air Maintenance to be able to offer installation and certification services for our systems as well as complete equipped aircraft for customers who require turn-key solutions.
News as of January 2016:
End of January we will also move, together with Mr Tjernlund's team, from Hälsingegatan to our new premises in Sundbyberg just outside Stockholm (not far from the SSC Solna offices where we were located until 2014).
Our new address will be:
ST Airborne Systems
Löfströms Allé 5, 6th Floor
SE-172 66 SUNDBYBERG
In connection with the move to our new location, we will also move our web-site to a new domain and update our e-mail addresses. We will inform you continuously of the changes as they occur and also post them on this website.
Best wishes for a prosperous New Year from our team at ST Airborne Systems, we look forward to being in touch in 2016!