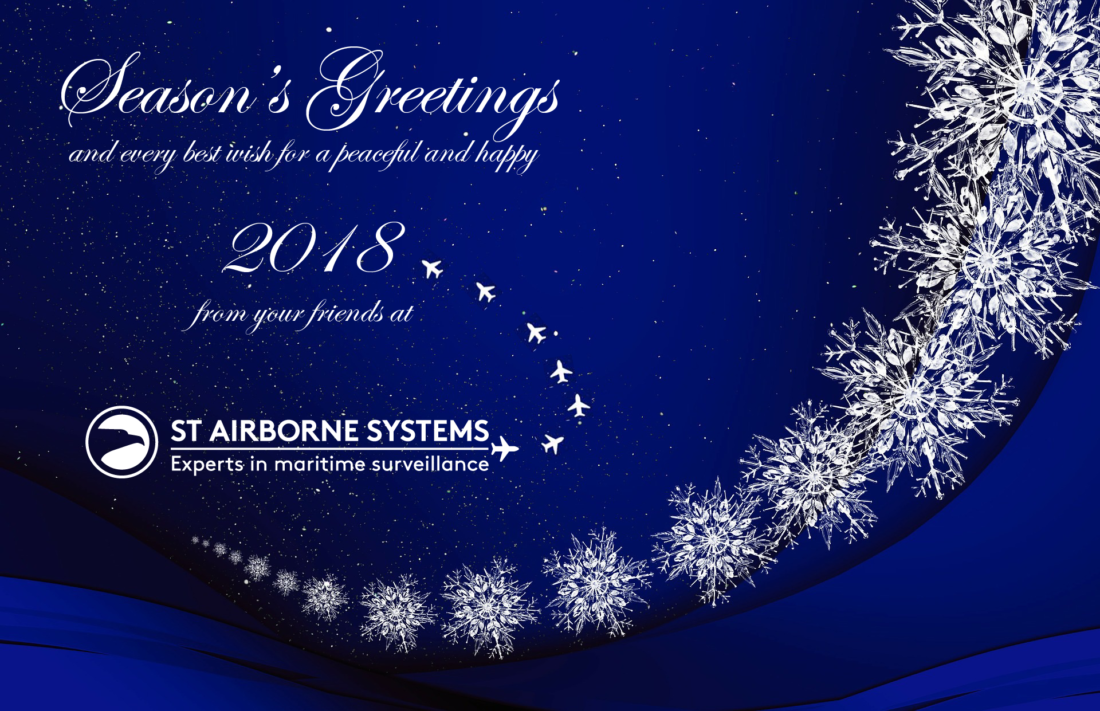 Season's Greetings
Another year is coming to its end.  We would like to thank you all for your support and hope to keep in touch in 2018.
For us it has been a very eventful year. We have completed  upgrades for Finland, Canada, Malaysia, India and Uruguay as well as being well under way to delivering our first order for the MSS 7000 for Estonia. During the year we have cooperated closely with Bromma Air Maintenance  to provide expertise both where the mission system and the aircraft is concerned. For more details on our projects please download our latest newsletter here.
If you want to know more about how you also can benefit from the advanced features in the MSS 7000 to optimise your surveillance mission, we will be happy to hear from you.
We send our best wishes to you and your families and friends for a happy holiday period and
a peaceful and successful 2018!