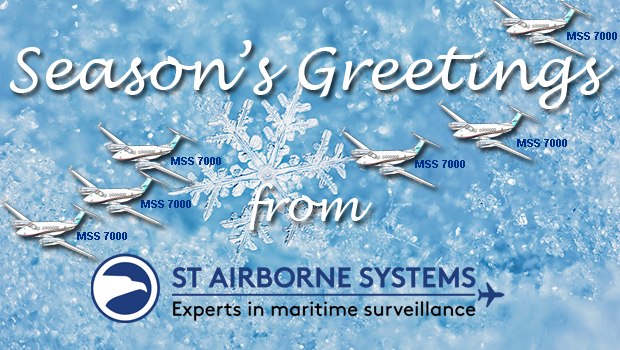 Season's Greetings
Your friends at ST Airborne Systems send you Season's Greetings
and Best Wishes for a prosperous 2017.
We have had a very busy year 2016 – the year opened with our move to new offices and ST Airborne Systems continuing operations as an independent company. From the moment we moved in, we have been busy with a number of upgrades, training and support tasks for our customers in Canada, Finland, India, Malaysia and Uruguay. And in September we finally got our first order for the new MSS 7000 airborne maritime surveillance system. The new system will be installed on board a Beech 350 aircraft for the Estonian Police and Border Guard, in close cooperation with Bromma Air Maintenance (BAM).
We are very proud of our new generation airborne maritime surveillance system. We believe it has all the advantages you need for a successful  maritime surveillance mission. You would be most welcome to a demonstration of the MSS 7000 either here in Sweden or at a place of your choice. Don't miss out on this chance to enhance your surveillance capability.
Looking forward to hearing from you in the New Year!