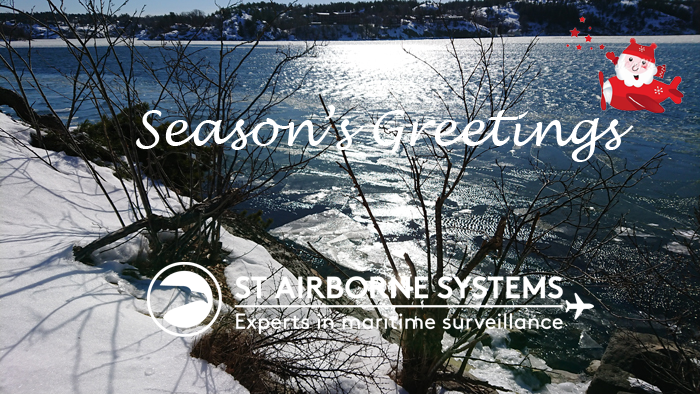 Our best wishes for the New Year!
We are now in the times of Advent and Christmas holidays and it is time summarize 2020 and look forward to 2021.
The past year has indeed been different with very limited physical meetings. And it seems this situation will stay with us for some time to come. So while we look forward to a time when we can meet in person again, we soldier on, probably just as you do, working hard to realize new opportunities. We have entered some new business projects that will allow us to continue to develop and refine our MSS 7000 system to meet new requirements. So please contact us to see if we can assist you in meeting yours.
As you know the MSS 7000 is already a truly scalable system which allows us to offer cost effective solutions for small or large rotary and fixed wing applications everything from environmental surveillance, search and rescue to border control. Through our cooperation with Bromma Air Maintenance (BAM) we can take on turnkey projects including surveillance systems and special mission aircraft for a variety of uses.
Please note that our office will be closed from 23rd December to 3rd January, but we will be most happy to hear from you before during or after the holidays.
We send you our very best wishes for the Season. We hope you can enjoy the holidays in the circle of close family and friends and come back with new enthusiasm in the new year. Keep safe!
The ST Airborne Systems Team