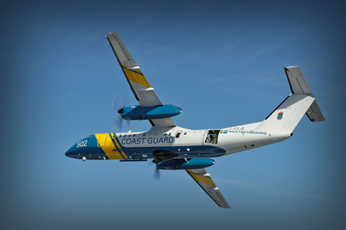 MSS 6000 equipped aircraft may provide important information in support of massive defence search operation
The Swedish Coast Guard has been asked to assist in the search operation, in the archipelago outside Stockholm currently conducted by the Swedish defense forces. (see SwCG press release link below)
The S&T Maritime Surveillance System uses sensors that can be vital to provide intelligence and evidence in the search.
 "Experience tells us that a damaged vessel could typically leave a fuel spill on the sea surface that our SLAR sensor would detect. This has been used successfully in the past to find sunken vessels as well as locating aircraft lost in the ocean"
says Olov Fast, today Director Global Sales at S&T Airborne Systems, and with 30+ years of experience in airborne remote sensing systems.
http://www.kustbevakningen.se/sv/granslos-samverkan/nyhetsarkiv/angaende-forsvarets-underattelseoperation-i-stockholms-skargard/