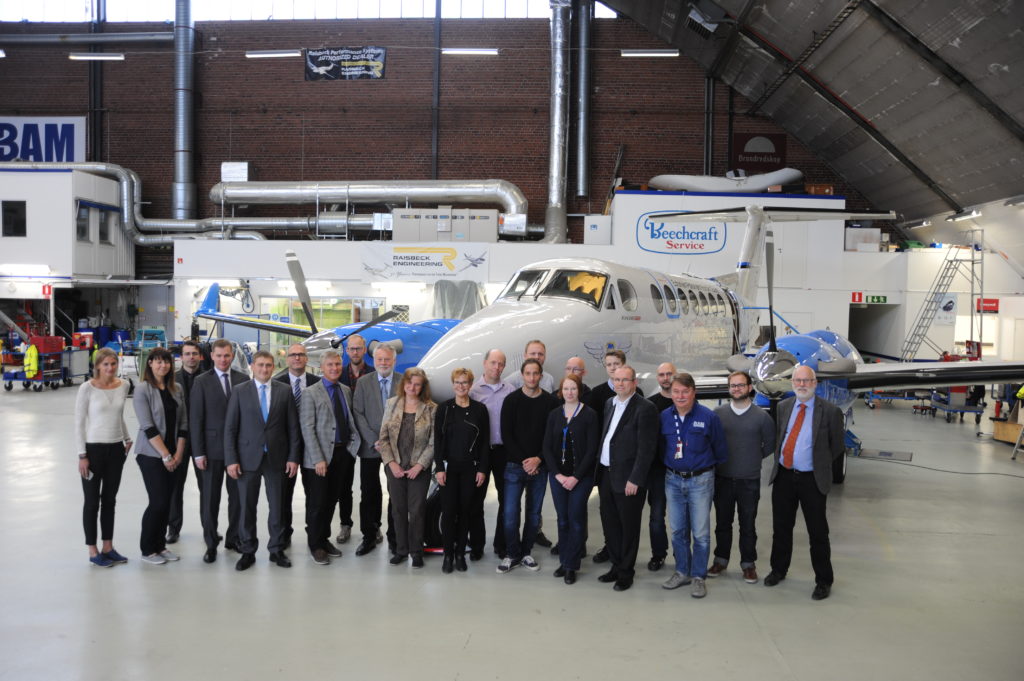 Estonian delegation visits Sweden to have a look at their new aircraft
The Ministry of the Interior, the Estonian Police and Border Guard visited Bromma Air Maintenance and ST Airborne Systems  in Stockholm  on 19th September.  The purpose of the visit was to inspect the newly arrived Beechcraft 350i ER and to see the MSS 7000 airborne maritime surveillance system that is being installed on board.
The Estonian Police and Border Guard will use the aircraft for environmental patrol and aerial surveilance of sea and land areas under Estonian responsibility.
The Estonian delegation first visited Bromma Air Maintenance where they received an introduction to the company and then had the opportunity to inspect both the interior and exterior of the aircraft.  The aircraft is currently  undergoing modification for its special mission role and fitting of the MSS 7000 sensors.  In the afternoon the visitors were transferred to ST Airborne Systems for a company presentation and a demonstration of the MSS 7000 system.  There was  opportunity for questions and discussions  which was appreciated by all.
Mr. Egert Lönn CEO of Bromma Air Maintenance and Mr. Olov Fäst, CEO of ST Airborne Systems welcomed the opportunity of showing  the customer the progress of the project and some of the advantages of their chosen solution.  The Beech 350 and MSS 7000 makes a perfect combination giving the Estonian Police and Border Guard a powerful tool in their surveillance mission.
For more information on the Estonian project please see a short summary here.