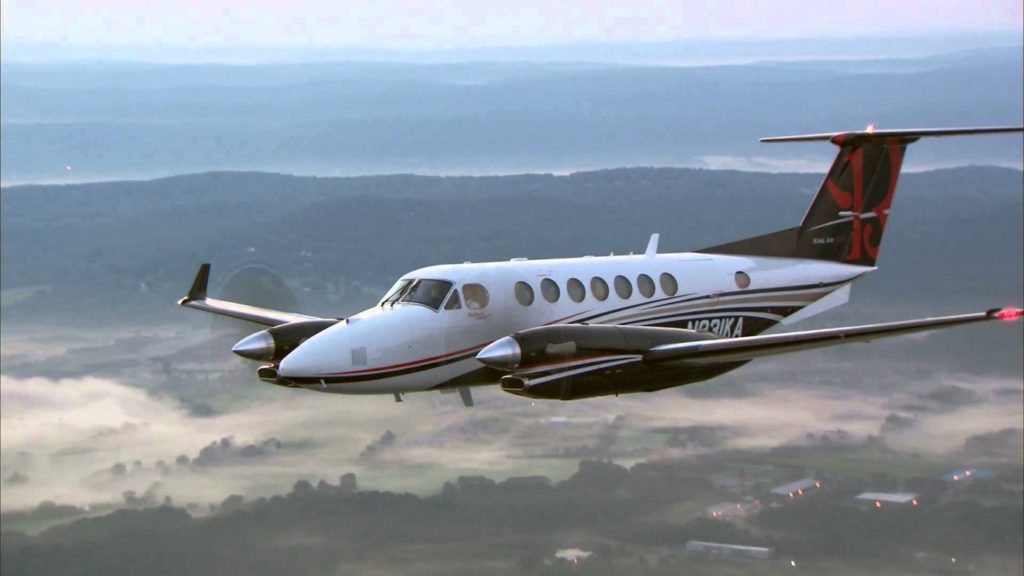 Estonia orders a new maritime surveillance aircraft from Bromma Air Maintenance AB
The Ministry of Interior of Estonia has decided to purchase a new MSS 7000 equipped aircraft from Bromma Air Maintenance AB.
Bromma Air Maintenance AB will purchase, modify and equip an aircraft of the type Beech King Air 350i with the new MSS 7000 maritime surveillance system from ST Airborne Systems. The aircraft will be used for environmental patrol and aerial surveillance of the sea areas under Estonian responsibility. Delivery to the Estonian Border Guard is planned to mid-2018.
The MSS 7000 is the latest generation of airborne maritime surveillance systems from ST Airborne Systems replacing the very successful MSS 6000 operated in many countries around the world.  The Estonian Border Guard has operated their MSS 6000 system onboard a LET 410 aircraft since 2007. Estonia will be the first country to get the new MSS 7000 system.
The new aircraft is currently under production in Wichita, USA and will then be flown to Sweden, where Bromma Air Maintenance will perform additional modifications and install the MSS 7000 system.
The contract value is approximately 16 million Euro.
For further information please contact:
Egert Lönn, CEO, Bromma Air Maintenance AB, Tel: +46 708-904408,
Email: egert.lonn@bam.aero
Olov Fäst, CEO, ST Airborne Systems AB, Tel: + 46705-906306,
Email: olov.fast@airbornesystems.se
Bromma Air Maintenance  has its main base in Bromma airport, Stockholm, Sweden and provides aviation services such as equipping special mission aircraft, base and line maintenance, repair and overhaul services for turboprop, single and multiengine piston, jet aircraft and helicopters.

The Airborne Maritime Surveillance System from ST Airborne Systems integrates a field-proven suite of sensors with an integrated mission system adapted to the customer's maritime surveillance mission. The system is used by coast guard organisations around the world. ST Airborne Systems (earlier SSC Airborne Systems) has over 40 years of experience and an impressive record of references in more than 20 countries.